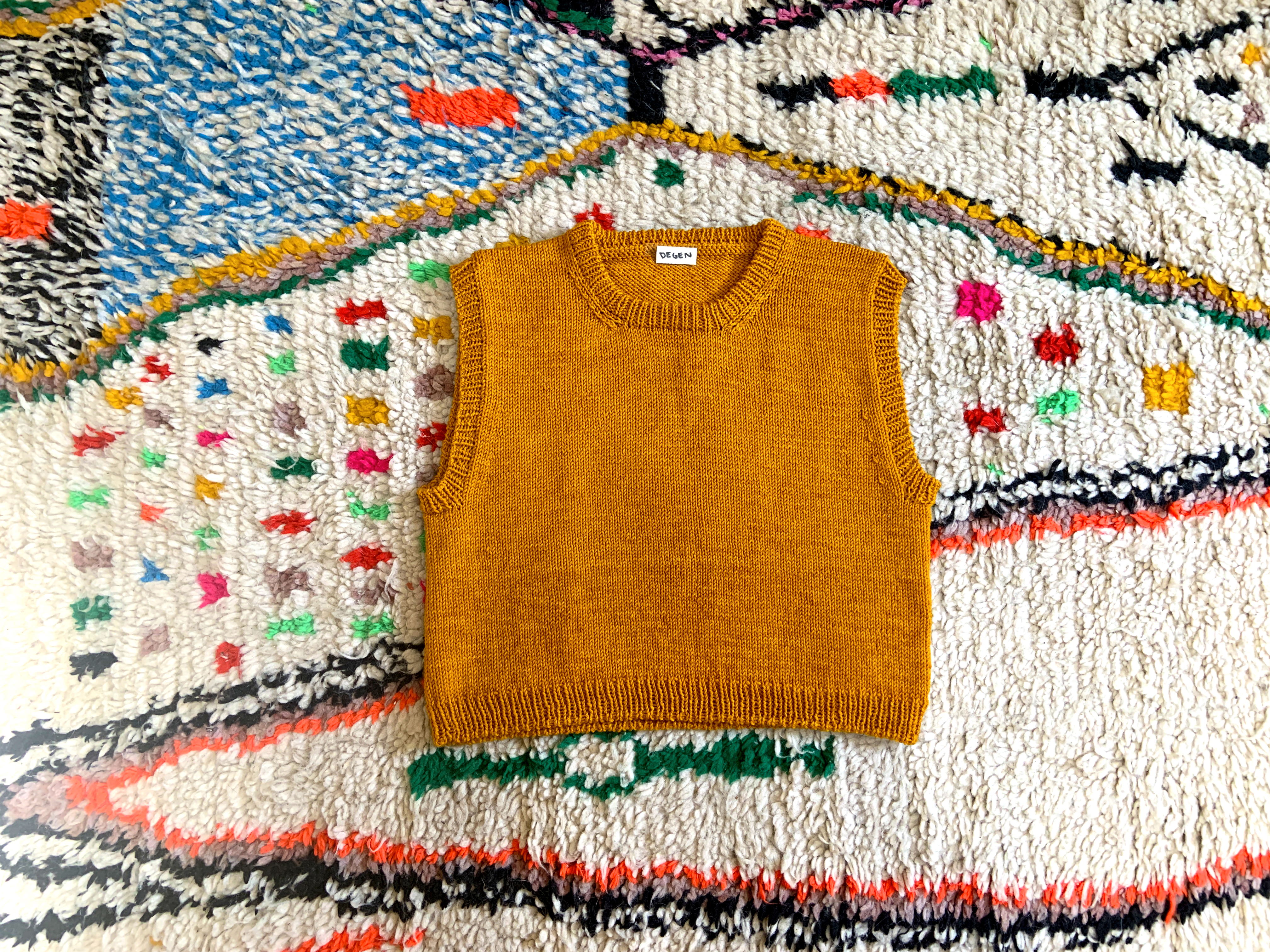 CLASSIC VEST
Just a simple and basic vest // slipover pattern inspired by Doug Funnie because I wanted to be able to wear it over a tee shirt or other garments. This is a great base pattern for color-work and is beginner friendly.
FIT
The fit is a bit boxy, short, and has dropped armholes so you can wear it over anything. My goal was for a trim neck and shoulders that curve just over the round. Heres a little fit video that I filmed.
Yarns
The yarn for this piece is from Abstract Fiber Co. . This is color Caramel on their Tahoma DK merino base. It is quite a sturdy base and I found it nice, light, and easy to knit.
Construction
This classic Doug Funny-esque sweater vest begins with a provisional cast on / tubular cast on and is knit in the round until the armhole. Then it is worked flat in rows beginning with the front of the body, then the back. The shoulders are Kitchener stitched together and the piece is finished with a folded rib at the neckline and a not-folded rib at the armhole opening.
I hope you'll consider giving it a knit!